Google is innovative in integrating exciting features and games into its many offerings. Google has hidden many amazing games within its products, such as Google Search, Google Doodle, Google Assistant, Google Maps, and many more. You can enjoy Google games simply by typing for a few keywords in Google. There is no need to download the software or wait for download or installation. That's quite interesting. This is why, in this article, we've compiled a list of Google games performed with just a few clicks across the various Google Services. The 15 top Google Games you should play from 2023.
Atari Breakout
Atari Breakout is a famous arcade game developed by Apple's most renowned engineer, Steve Wozniak. In the past, it was possible to play the classic game through Google by typing in Atari Breakout and then clicking on the Image tab. But it's not working now.
Alternately, look up Atari Breakout and go to elgooG or Google Mirror to play an identical version. In this game, the result of the image is transformed into bricks, and you use a paddle to bounce balls and smash the bricks.
Pac Man
Pac-Man was a hugely loved arcade game that many people still would like to play as it was in the 1980s. Google allows you to play it through a quick search. If you enter Pac-Man into Google, you'll be able to see the Pac-Man photo in your search results. Press the Play button and enjoy the same way you enjoyed it.
Solitaire
Solitaire is a typical game played with one player, only yourself and Google. You only need to look up Solitaire, and then Google allows you to play right at the highest of its results. You can select the difficulty level you would like to play at.
It's cool if you've played the game for a while on Windows for quite a long time. If you're bored and need an opportunity to play Solitaire entertainment, you should try it.
Snake Game
The Snake game has a unique spot in the hearts of many people because of its easy and fun gameplay, notably during the beginning of gaming on mobile devices. It was the case that Nokia phones were equipped with the game. Google has decided to bring back the classic game for all to enjoy.
You can enjoy the Snake game by searching for " Snake Game" on Google or clicking this link. It comes with all graphics, controls as well as sounds. It will give you a fantastic experience of nostalgia.
Geoguessr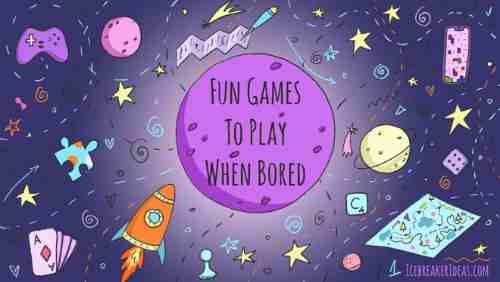 Geoguessr is a Google-based game that's enjoyable and instructive simultaneously. It will display a random street view on the map. The objective is to determine your location worldwide using clues such as street signage, license plates, street markings, and graffiti.
This game can help you to increase your understanding of geography. It also offers players the opportunity to travel the globe virtually. In addition, you can improve your knowledge of how countries appear.
It also has a competitive element that is a part of it since you can compete with other participants at tournaments and get badges—the number of people registered on Geoguessr. Therefore, there are many players to play with from around the world.
Geoguessr offers a free account that allows users to experience a 2D view. It used to provide an affordable plan for free. However, the limitations of Google's Google Maps StreetView API compelled Geoguessr to begin charging for its services. Still, luckily, we have created a list of free Geoguessr alternatives to test as an alternative.
Geoguessr is accessible in 10 different languages. Aside from being accessible in your browser, you can also download the app for mobile and play with your mobile device.