If you're making the Switch from the model of your Android smartphone to a more recent version or a better one, this is very attractive. However, amid our hectic lives, making your phone more customizable according to your personal preferences is something that we all long for.
Contacts texts, multimedia apps, data from the app, and applications, most people are used to feeling comfortable if their new smartphone has all their data from the old phone. There are numerous ways to transfer your information on modern phones. However, what happens to applications?
Do you have a plan to download applications from the Play Store? It is possible to transfer applications downloaded from Android onto Android and make the new device look like your older version. There are several options to easily transfer data from an older Android phone to your brand-new device.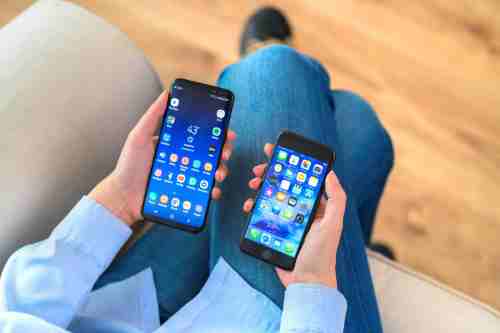 AirDroid -Best Method To Transfer Apps From Android To Android

AirDroid Personal is a file transfer app and mobile manager that you can use to transfer apps between Android and Android. It's not just apps. It is also possible to transfer all types of information, such as documents and multimedia, using AirDroid. AirDroid can be downloaded across Android, Windows, iOS, and the web.
It's a single-stop solution for all devices you have, and which type of network or format you use. When switching from an Android smartphone, this is the ideal solution to move applications and other information.

You can restore your data to a New Phone.

It's time to move your information to Android. If you need to get set up on the new device, you'll have the ability to retrieve your information and apps in the procedure.
If you've set up your device but didn't save your information, set it back to factory settings and start setting it up over.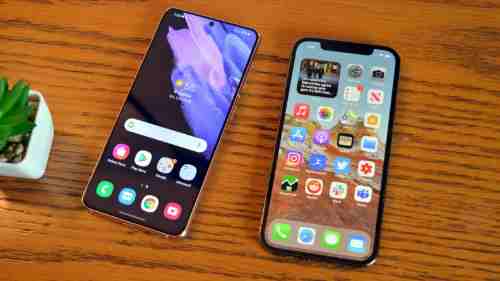 Make sure you charge your latest Android and then power it on. Follow the steps on your screen until you are asked whether you wish to recover information from a different device. There is always the option to begin with a fresh start when purchasing a new device; however, recovering data from an older phone can make the process seamless.
This procedure will differ according to the phone's maker (carrier), model, and OS version.
Select the device from which you wish to retrieve data, then click the Copy button. Data.
The Android asks users to connect to the Wi-Fi network. Check if it's the same Wi-Fi network as your old one.
When you're prompted to restore, Select either a backup made from your Android phone (if you still have an old Android phone) or a cloud backup (if you do not).
With the account that you're connected to on the old phone, log into Google. Sign in to your Google account.
When you see the backup options that include your previous Android device, choose the correct one (most likely to be the latest one). After that, select Restore to transfer your old device's information and settings. Select Apps to pick which apps you wish to run for the new device.
When your data has been saved in the background, you can continue setting it up.
Make use of this app to use the Samsung Smart Switch Mobile App

Smart Switch comes pre-installed on the majority of Samsung smartphones. If you don't own it, install it using the Samsung Smart Switch app on Google Play or from the Samsung App Store. The app allows you to transfer your data to an Android phone with 6.0 Marshmallow or later to a Samsung phone.
Three methods to connect with Smart Switch are wireless, USB cable, or external storage (SD card or USB storage).

How can I Transfer Apps From Android to Android?

The transition to a brand new handset can be a hassle as the Android user will likely need clarification about how to move applications from Android into Android. The best thing to do is ensure that your information and apps work seamlessly on your new handset.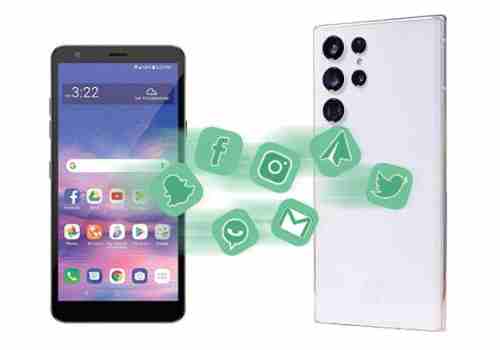 Android usually has an excellent integration with cloud-based services. There are, however, methods by which information can easily be transferred from the previous phone to the brand new. Some of the most effective ways to transfer applications from Android to Android are third-party apps, NFC, and Bluetooth. We will take a close glance at the most effective of them:
How do I transfer data information from iPhone to iPhone

Apple provides the Quick Start facility, which allows you to configure your new smartphone using the current phone. If your phone is currently running iOS 12.4 or higher, then you can make a devices-to-device migration.Then, turn on the new iPhone and place it near your current phone. A Quick Start screen should appear on the phone you are currently using, allowing you to connect the new iPhone with the Apple ID. If it doesn't, ensure that your Bluetooth is switched on. Keep going, and you'll see an image on the new device.
Place your phone on top of it using your viewfinder, and place it in the middle. If that works, you'll see a notification: "Finish on New iPhone." If it doesn't, it's possible to select the option of Authenticating Manually use your existing password on the phone you are getting as well as follow the setup steps until you get to the screen to Transfer Your Data screen, tap "Transfer from iPhone" keep your devices near one and wait until the process has been completed.
There should be a "time to transfer time" that will differ based on the volume of data you're transferring and the network connection.
Transferring data information from the iPhone to Android

For you to move the contents from your current iPhone onto the Android smartphone, you'll have to
Install Google Drive to your existing iPhone.
Log into your Google account if you already have one or are creating one.
Use Google Drive to back up your documents by navigating to Menu, Settings, and Backup. You can select specific items to back up or back to.
After completing this (again, how long it takes depends on the backup you've made and the Internet connection), Log into your Google account from your newly purchased Android device. All your content, from images and events to your contacts, will appear on your device.
Before removing your SIM card on your iPhone, turn off iMessage in case messages are sent to the older device.
Learn more about it here.
The apps you download won't be automatically moved to the new platform, so you'll need to go back and download them via Google Play. Google Play store.

Conclusion

Does this guide describe the process of transferring applications to Android on to Android? This guide can give you substantial help. In all honesty, if you're in need of an efficient transfer, Samsung Data Transfer is an excellent alternative. It can copy all your app users simultaneously without restrictions on phone brands.